I regularly gaze in amazement at all the beautiful yet complex
nail art designs
out there (
Pinterest
being my top source), but I rarely do them myself. Why? For two reasons: firstly I'm not the neatest when it comes to nails and secondly I
never
seem to have enough time. However, all hope is not lost.
As a rule, I try to shape and buff my nails once a week. It only takes ten minutes or less depending how badly damaged they are (mine peel
all
the time) and it makes me happy to have groomed nails.
A look I have fallen in love with is your
bare nails
but with a
matte topcoat
. It gives a lovely clean smooth appearance and is the perfect nail go-to due to the low levels of effort, skill and time required.
All you really need to do for this effect is apply a matte topcoat (I use
Essie's
), but here are a few tips I think help to make the most of the look and give your nails a
well-kempt appearance
.
I did try a before and after from buffed nails to using a matte topcoat, the difference is subtle but I truly adore the
simplicity
and
cleanliness
of the final look.
Can you tell the difference haha? Try it out for yourself and let me know what you think!
What's your favourite quick and easy nail look? I'd love to try out some more.
See you soon!
Although I didn't manage to see
all
of the
Oscars
this year, I made sure to drool over the gorgeous gowns and makeup looks afterwards. If only I could have all the dresses for my prom - a girl can dream. Although the outfits may be
just a little
out of my budget, you can definitely recreate some of the dazzling beauty looks at home. I've picked out a few of my favourites plus what products I would use to get the look at home. Let me know what your favourites are!
Emma Stone
Emma's hair colour beautifully complimented her incredible dress while her makeup added the finishing touch. Her
bright coral lips
had a lovely
velvet finish
while the
flush of colour
on her cheeks created a very youthful appearance (not that she needs any help there anyway!)
To recreate this lip colour on a budget, I would cover my lips with a brownish lip liner such as
Make Up Academy's in Caramel Nougat
(£1)
and then apply
Make Up Academy's new Luxe Whipped Velvet Lips
(£3)
in the shade Ritzy. Although a little pinker, if you blot the colour the brown base below should balance out the overall shade. I love layering lip products and experimenting!
*images sourced from Make Up Academy*
Cate Blanchett
Another makeup look I adore - the soft colours are very feminine and let that stunning statement necklace stand out. Cate sticks to
cool toned colours
to match the cool blue necklace with just a flush of
light pink/nude
on her cheeks and a
sheer pinky mauve
on her lips. It's a very wearable look for everyday and I would personally use just a touch of
Max Factor Creme Puff Blush in Lavish Mauve (£8.99)
along with
Rimmel London Apocalips Lip Lacquer in Galaxy (£6.49)
.
Lady Gaga
I have heard some say that this is quite a subtle look for Lady Gaga, but it really is a gorgeous one. She pairs
classic red lips
with an unusual accompaniment of
shimmery pink eyeshadow
which is
feminine
and creates a beautiful eye shape. The
brown crease colour
adds to the softness of the eyes creating a very
flattering
look overall that isn't too harsh.
For red lips, my current go-to is
Make Up Revolution's Amazing Lipstick in Dare (£1!!)
which is matte but if I want a glossy red like Lady Gaga, I top off the lipstick with
Make Up Academy's Intense Kisses in Pucker Up (£2 however currently on sale for 75p! Hopefully they're not being discontinued...)
You can see the lipgloss in action
over here!
To get that beautiful pink shimmer, I would probably use my Benefit peek-a-bright eyes palette but as this is a budget beauty post, I would suggest using a white base (such as
Make Up Academy's Intense Colour Eyeliner in Snow White (£1)
) topped with a generous amount of
Barry M Dazzle Dust Eye Shadow in Athena (£4.59)
for a slightly more subtle shade. Just make sure to use a
brown
for the crease colour instead of black for a softer look like Lady Gaga.
I hope my finds are useful for you and let me know if you try any of the looks out! Which is your favourite of my top three picks and did you have a different favourite look or dress from the Oscars?
See you soon,
Oscar Makeup Looks for Less
What started off as using an
itison
voucher for an excuse to eat cake turned into quite an enjoyable family day out in
Dunbar
.
With our
afternoon tea
voucher for
Caledonian Cupcakes
on Dunbar's lovely highstreet (just a little less busy than Edinburgh's ;) ), my family and I set off with empty stomachs. It was lovely and sunny but
absolutely freezing
and then the rain decided to take a wee visit, luckily after we had found the eatery.
Why
yes
, that
is
the outfit of the day from my
last post!
Caledonian Cupcakes
is a gorgeous little cake parlour, decorated beautifully with purple and white as well as the breathtaking cakes on display. Opened less than a year ago by Caroline Miller, the business seems to be doing very well and has a variety of services and delicacies to offer including
wedding cakes
(as pictured),
afternoon tea
and the less conventional
cupcake bouquets
(which look amazing) and
brownie mixture in a jar
which I
need.
Right now.
Oh and they sell cupcakes too!
*drools*
I went for the Terry's Chocolate Orange flavour (of course) but had to keep it for later (it was delicious) as the afternoon tea filled me up!
Gahh I can't even. Doesn't everything just look amazing?! Perfectly rectangular ham sandwiches, cheese and onion sandwiches and oatcakes with soft cheese and cucumber slices followed by a selection of delicious sweet treats.
But wait... what's that on the bottom shelf..?
Is that..? YES. They are delicious scones. My day was made there and then.
Delectable. Insert many heart-eyed emojis here please.
The parlour has many little surprises on offer such as the Mars Bar hot chocolate (I will be trying that next time) and also showcases non-cake products such as these unique Harris Tweed bags (how cool is that bullet strap?) and a shelf of
Younique
cosmetics too.
It's a very unique cake parlour which is definitely worth a visit. Since the itison voucher I bought has now expired, you can use the
gorgeous surroundings
as an excuse to eat some cake!
I also found the
John Muir Birthplace Museum
(literally a 30 second walk from the cake parlour) very interesting and the John Muir Country Park is also nearby. I'm returning to take photos for my college photography project so may share them here once I'm happy with them.
Until then, I hope you enjoyed my cake pictures as much I enjoyed eating the actual food, and do let me know if you decide to try out
Caledonian Cupcakes
- I highly recommend them! Their
Pinterest
is pretty drool-worthy too.
Caledonian Cupcakes in Dunbar
The weather here in Edinburgh seems to be brightening as
spring
is on its way and I couldn't be happier. It's still pretty chilly but the sun is making an appearance and I have been much more inclined to step outside and take in some fresh air.
In perhaps premature celebration of spring, I decided to show off one of my new favourite
playsuits
for the warmer weather during shopping on Princes St. Can you tell how excited I am for some sun?
Note: you may need to view some images in Portrait layout (I like trees)
Playsuit | New Look | £5 (sale)
Zip up | Primark | under £10...
Tights | Primark | about £3 (the 60 denier ones)
Boots | I honestly can't remember where I bought these but they were only £6! I googled 'cheap shoes uk' and these came up haha
I love the
bright colours
and of course the
butterfly pattern
- it's such a summery piece and I can't wait till I can wear it without a jacket! This will definitely be a firm favourite of my summer holiday wardrobe. I normally wear necklaces but as the neck is very deep, I accessoried with two also colourful bracelets.
I made the one on the left at my old Girlguiding pack and the other was gifted to me by my friend from his holiday in France - merci Iain! I decided to wear the black belt to tie in with my black tights - this accompanied a mustard dress I bought from
Boohoo
about a year ago and I wear it pretty much all the time haha. An essential in my opinion.
Here is a final extremely pose-y picture if you haven't had enough already! I did try to fit a few smiles into this photoshoot though - it was fun despite the chilly breeze ;).
Are you excited for spring and summer or do you prefer the cold winter? Anyone else cracked out the warmer weather wardrobe yet or is it just me in denial of the cold haha?
Thank you so much for reading,
Sport is always evolving, however the hybrid of cycling as a watersport is not one I would ever expect. I was invited
(
by
Joe Blogs
) to try out the peculiar
aqua spinning
at the
Royal Commonwealth Pool
recently and it certainly was a bizarre yet very fun experience.
As you can see, the bikes are submerged during the exercise but don't worry - they are firmly attached to the ground! I did find myself floating up off the saddle at times but that just makes it more of a challenge. Before beginning the class, we each set up our bikes to the suitable height etc. and chose a difficulty level of Easy, Medium or Hard (which affects the resistance I believe).
The other people in my group all seemed to have done 5Ks and other challenges so I was worried I was a little out of my depth (no pun intended) however I opted for Medium and it wasn't as bad as I thought it would be. I'd even consider trying Hard next time.
Watching the pool floor rise up with the bikes is a pretty unusual sight (but also pretty cool). Our instructor was incredibly friendly, helpful and enthusiastic which definitely made me feel more comfortable. The session involved us cycling to fast tempo music and short sprints which were the hardest parts. Luckily, being in the water means you don't build up a sweat which made it easier to work harder and really push yourself to your limit.
Look at us go!
The provided shoes were not the most stylish, but the webbed gloves were right up my street ;). Luckily my class had a great bunch of people including Emma from
eLikes
, Sarah (guest contributor) from
Edinburgh Editor
, Stephen from
How Many Miles
and
David
who is a personal trainer.
In a hydra spin with @SimplyhealthUK @joesbloggers @manvfat @EdinEditor @m_copperpink @mclarenpt @misselikes pic.twitter.com/DszrZkvAk6
— Stephen Morrison (@HowManyMiles_) February 7, 2015
Aqua spinning
(also known as
hydrospin
) was definitely one of the strangest fitness classes I've been too, but also one of the most fun (if not the most). I really did feel the benefits the next day, and if you'd like to find out what physical gains aqua spinning can give you,
Simplyhealth
(who sponsored the event) have written up an informative post on it
over here.
Apparently you can
burn up to 800 calories per hour
?!
Check out course times ('hydrospin') in Edinburgh in
this document
- I may see you at a few lessons!
Big thanks to
Simplyhealth
and
Joe Blogs
for organising the event! Have you tried aqua spinning/hydrospin? What other weird sports are there for me to try?!
Aqua Spinning is a Real Thing
I have some exciting news! This post is published alongside the launch of my
online store
-
MAZ hands (
on
Zazzle
). If you haven't heard of Zazzle, it's similar to Cafepress or Redbubble; basically it's a site where you can create
custom designs
for t-shirts, mugs, phone cases, bags, buttons, wallpaper etc. etc.! The list is pretty endless.
The great thing about Zazzle is that you can set up your own online store to feature all your designs. I really do enjoy creating
graphics
and
patterns
etc. which is why I decided to take the leap. I don't really feel I have the time for a part time job right now, so hopefully the store may even make me a little bit of money if people like my designs.
I can't wait to get brainstorming lots of ideas but in the meantime, I have uploaded two products already. Let me introduce my
"Pizza is Bae"
t-shirt.
The first version features a classic pepperoni topping. Or if, like me, you love your veggies, you can buy this slightly healthier version - power to the peppers! Perhaps I'll add a totally vegetarian one too.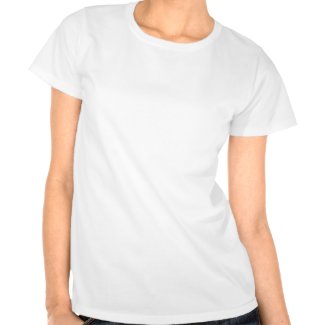 Pizza is Bae T-shirt (with veggies)
by
mazhands
Both t-shirts sell for £15.95 and $24.95 (I believe) minus P&P. You can also get the design for men's t-shirts, jumpers, sweaters etc. and you can change the background colour, size of the design etc. which is another fantastic feature of Zazzle!
Click here to visit MAZ hands and l
et me know what you think of my first design and if you have any requests for future products! I am so excited to brainstorm some more ideas :).
Until next time,
Pizza is Bae + MAZ hands Designs
I never usually buy anything from the glossy catalogues on planes but when faced with an offer as good as what I saw for
Revlon's Just Bitten Kissable Balm Stains
, there's really no excuse, is there?
I have lusted after these chubby crayons for so long but have somehow never been able to part with
£7.99
(which isn't too bad really considering the amount of product you get). Revlon promises
"softer, smoother lips with a perfect flush of colour that lasts hour after hour"
and I have to agree with this claim.
The pack I picked up on the plane back from
Hamburg
includes three gorgeous shades:
Sweetheart
,
Honey
and
Rendezvous
(new spelling learnt there). The collection however does contain 12 different colours and has a wide range suited to everyone.
Luckily the pack contained quite different shades and I have been wearing all three out an awful lot. I just love the concept of a
tinted lip balm
that doubles up as a
stain
so it lasts longer. They're so
creamy
and
moisturising
which makes them
feel amazing
on your lips! The
pigmentation
on all the balms is
excellent
with just one swipe but you can easily
build up
the colour for maximum impact.
And now, for lip swatches (appeal for all lip product reviews to contain lip swatches please)!
Sweetheart
This is an incredibly
bright
, verging on
neon
,
cool-toned pink
colour that is sure to make you stand out. It definitely can be used to create a statement lip and I have enjoyed pairing it with just a thin eyeliner wing and lots of mascara.
Honey
I have always been terrified of nude lip colours because I feel they wash me out however I think I may have found my perfect alternative. Honey has just the right amount of pigmentation for a colour that, for me, reaches a
balance between nude and my-lips-but-better
and I love it. I think this may be the closest to a nude lip colour I'll feel confident wearing! The
pale pink
shade makes me feel very
feminine
and creates a
softening, pretty
look to the face and overall makeup look (in my opinion). It goes smashingly with my
Benefit peek a bright eyes palette
.
Click here
to see me wearing the balm and eye palette in my second Youtube vlog.
Rendezvous
Now this is an interesting shade. Not quite a
pink
or a
coral
, I think Rendezvous is somewhere in-between. At first look I assumed it would be a neon orange shade but I was pleasantly surprised after swatching. Although it is a
very bright
, perhaps again
neon
shade, the
warm
pinky undertones
create a
soft
feel to the colour while the
orange/coral
tones add interest and create a colour I haven't seen a lot and certainly have never worn before. It's definitely one of my new favourites.
Overall
I would definitely recommend picking up a few of these pretty balms; with a
wide range of colours
to select from I'm sure you'll find something and you won't be disappointed. I love how
moisturising
they are on the lips and with the
super pigmentation
and
pretty good lasting power
,
£7.99
really isn't that much. Plus, I believe there is a
3 for 2 deal
on selected Revlon products at
Boots
just now, so what are you waiting for?
Buy them all
!! I probably will end up doing just that...
Have you tried these balms from Revlon? What's your favourite shade?
Revlon Just Bitten Kissable Balm Stain Review + Lip Swatches
For me,
Valentine's Day
isn't about the biggest diamond or the Michelin star restaurant; it's a bit of a silly tradition to be honest. If you love someone, you shouldn't have to use this date as a way to prove you love them, they should know it all year-round. But it is cute, and I will be doing something special for it, because it's fun. But I don't feel pressured, which is the important thing.
Valentine's Day reminds me why I am in a relationship, and challenges me to think up the perfect gift/activity for my boyfriend. If that happens to be Netflix with B&J's Chocolate Fudge Brownie ice cream, then that's what we'll do. If it's bungee jumping, then maybe I'll watch from the sidelines. Whatever it is, it's a small reminder of what your relationship means to you.
Although people should not feel to pressured to conform to society's expectations of gifts etc., the date is a good opportunity for those in a relationship to stop and think. To think about what makes their feelings unique and why they do love their partner.
Valentine's Day is heavily commercialised, however you don't have to buy into that idea.
I think it's a good idea to challenge this norm by recognising what makes your relationship special to you and expressing this to your partner, whether that be a super-duper hug, a trip to Paris or anything in-between.
Hopefully I don't sound like too much of a hypocrite.
Hope you all have a Happy Valentine's Day, whatever you get up to.
Valentine's Day is Kinda Silly
This past week has been a peak for my fitness goals: my first yoga class and my first weighted squats. Of course everyone wants to look and feel good, me included, but I had never really given
strength/resistance training
(muscles) much consideration when planning to 'get fit' for 2015.
'Fit', in Scotland anyway, has two meanings in relation to physicality.
Fit: in good health, especially because of regular physical exercise.
Fit: extremely good looking, synonymous with "hot" and "sexy".
Thanks to Google for the first definition, and (unsurprisingly) Urban Dictionary for the second.
Up till now, I always believed strength training only fulfilled the second definition of 'fit' and thought cardio was the way to live a healthier life. After lots of research, I discovered this isn't the case which did surprise me if I'm honest.
Three excellent articles I've found are from
WebMD
,
Breaking Muscle
and
Body Building(.com)
which outline the main benefits of strength/resistance training and disprove some myths, but here are what I found the most interesting:
Has many similar benefits to cardio workouts such as reduced risk of diabetes, high blood pressure, high estrogen levels (known to cause breast cancer) as well as stress and anxiety and much more.
Apparently it reduces symptoms of PMS which is the lead-up before your period - hopefully that means fewer stomach cramps and breakouts?! I'll look for confirmation on this...
Increases your immune system which means fewer colds and illness overall.
Obviously your muscles will become bigger and stronger, but your muscle endurance will also increase, meaning you'll be less fatigued during your everyday life.
Increased flexibility
Better posture
The build up of muscle prevents back and joint pain
And obviously, you'll be looking fit
These are just some of the benefits, but if you're still not convinced then I suggest you read the three articles I linked to above for more information.
Luckily for me, my friend Dana is an expert on all things fitness and works at
Napier gym ([EN]GAGE)
, meaning she could show me the ropes. This was also where I went to my first yoga class and I really would recommend joining here if you live in or near Edinburgh - the membership prices are pretty good and the facilities and staff are great. The only thing missing is a swimming pool - but for swimming I go to the
WHEC
because the macaroni cheese is the best. Anyone agree?
Ultimately, in partnership with cardio workouts, it appears that strength/resistance training is an important aspect for a healthier lifestyle. And if I get a bikini bod and a bubble butt along the way, I'm not complaining.
Malta 2k15 here we come!
What's your opinion on strength training? Do you focus on cardio more? Oh and has anyone used protein shakes to maximise results? They're so expensive!